SONY
Guard Security Equipment Co.,Ltd is the Authorized Dealer of

SONY Surveilance Product in Hong Kong and Macau.

Sony provides network based video security products for surveillance applications that include: Network Cameras, network recorders, CCTV, monitors, accessories, encoders and security software. Our hybrid video security solutions allow you seamless integration of old and new for today and tomorrow across the complete Sony range and other manufacturers' products.
https://pro.sony/en_GB/products/video-security
AxxonSoft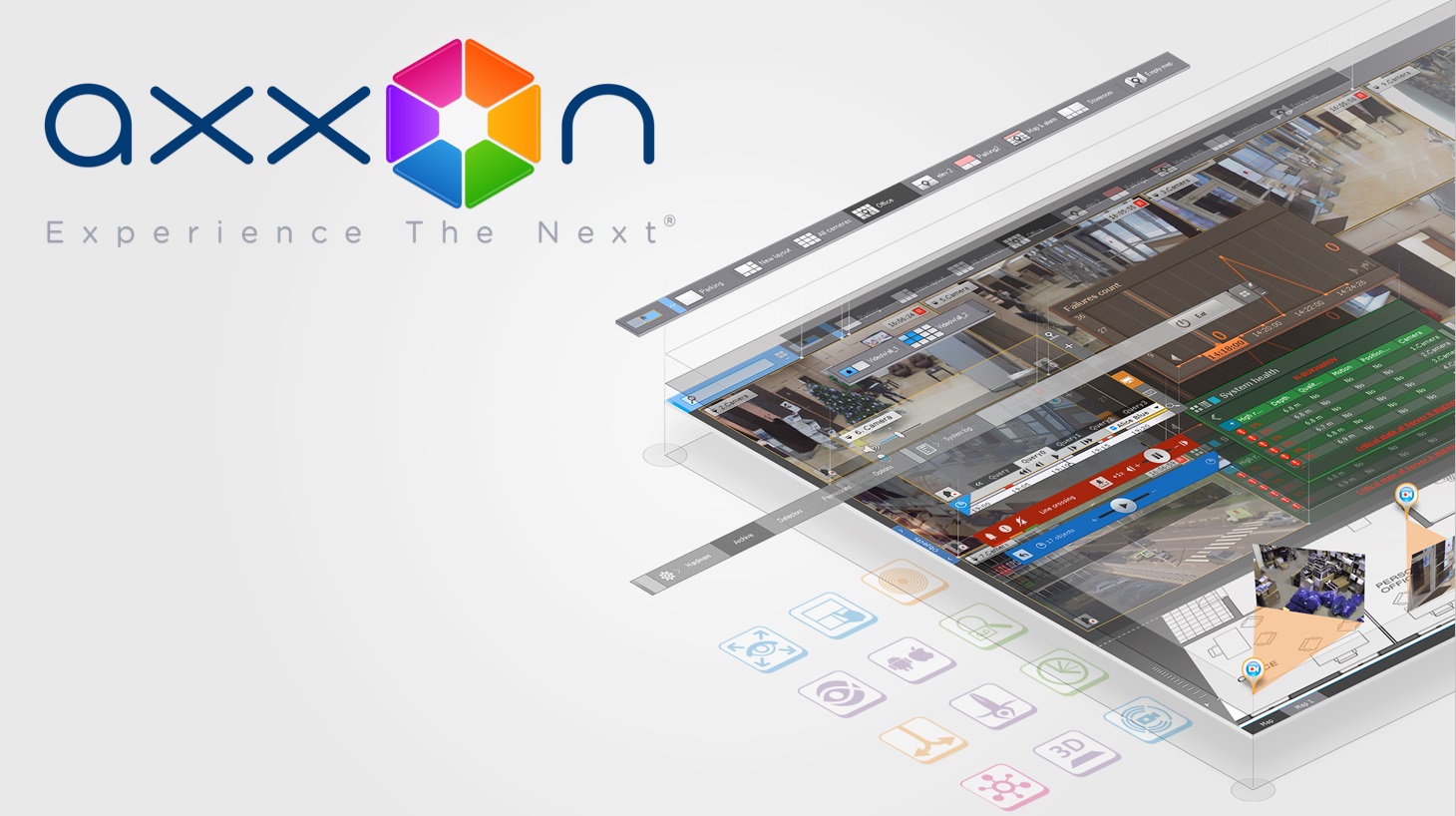 About AxxonSoft
Founded in 2003, AxxonSoft is a leading developer of smart integrated security and video surveillance systems.
The company's portfolio for the Safety & Security market boasts over 150,000 projects with 2.5 million cameras installed. AxxonSoft has more than 5,800 certified partners in 100+ countries, which perform over 1,500 installations every month. With 46 offices around the world and international call center, the company provides its partners with fast response times and exceptional support in every corner of the globe.
AxxonSoft is a Contributing Member of the ONVIF forum. Thanks to ongoing cooperation with leading IP camera manufacturers worldwide, the company offers an exceptional integrations list for every customer's needs, which includes about 10,000 devices. The AxxonSoft VMS and PSIM platforms power more than 240 Safe City municipal surveillance projects and security systems at retailers, banks, international airports, seaports, industrial sites, and numerous government and business facilities around the world.
The company's key products are the Axxon Next VMS and Intellect PSIM. AxxonSoft's unique strength is forensic search in recorded video. The ability to instantly search for faces, vehicle numbers and a variety of event criteria in recorded video is becoming an indispensable technology due to the increasing number of cameras used and the growing volume of archives in video surveillance systems.
Axxon Next is best-in-class, new-generation Video Management Software with powerful analytics. Video surveillance systems based on Axxon Next can scale infinitely: there are no restrictions on the number of video servers, workstations or video cameras. Security needs of all sizes" from those of large-scale distributed facilities to the smallest sites " can be efficiently met with the Axxon Next VMS.
Axxon Intellect Enterprise is an open platform for physical security information management that supports integrated security systems of any level of complexity. The Intellect PSIM integrates with over 60 access control, perimeter protection, fire and security alarm systems from numerous manufacturers.
One of the most compelling reasons to choose the Intellect ecosystem is the range of industry-specific vertical solutions that are tailor-made for the needs of specific businesses and client ranges, including government and infrastructure sites.
www.axxonsoft.com/partners/partner_locator/hong_kong/
Visonic
Company Profile
Expanding the Boundaries of Security
Visonic is an international developer and manufacturer of high-quality electronic security systems and components. We are dedicated to enhancing people's way of life by increasing their sense of security. Our easy-to-use and innovative Home Security Systems and components are vital parts of everyday family life for people of every age. By providing real-time connectivity between families, homes, property, care givers and community support networks, we empower people to pursue their daily lives with full confidence that the people and things they care most about are safe and comfortable.
Four Decades of Excellent Performance
Established in 1973 by Moshe and Yaacov Kotlicki, Visonic became a public company in 2004. It was listed on the London Stock Exchange (main list) (LSE) in 2004, as well as on the official list of the Tel Aviv Stock Exchange (TASE) in 2006. Acquired by Tyco in 2011, Visonic is now a private company.
Global Presence
Visonic, part of the Tyco Security Products portfolio of brands, is headquartered in Tel Aviv, Israel. Our home security products, manufactured in a 10,000m2 state-of-the-art manufacturing plant in Kiryat Gat, Israel, are sold through a network of subsidiaries, distributors, and sales representatives in more than 100 countries throughout North and South America, Europe, Africa and the Asia-Pacific region.
Driven to Lead & Exceed
Visonic's leadership in the development of security technology is made possible by the company's dedication to innovative R&D. Its numerous breakthroughs over the past years have resulted in 90 registered patents and 40 additional patent applications presently being examined.
Our innovative products are designed, developed and manufactured in accordance with the highest quality standards and are produced under ISO 9001 quality management system certified procedures.
www.visonic.com/en-hp-new